K13 IS INVITING EMERGING INTERNATIONAL ARTIST TO WORK ALONGSIDE THE COMMUNITY OF AMBALEMA IN COLOMBIA, WE WANT TO ENCOURAGE PEOPLE TO GET INVOLVED IN THIS PROJECT FOR THE IMPROVEMENT OF THE CITY.
casa PANDA RESIDENCY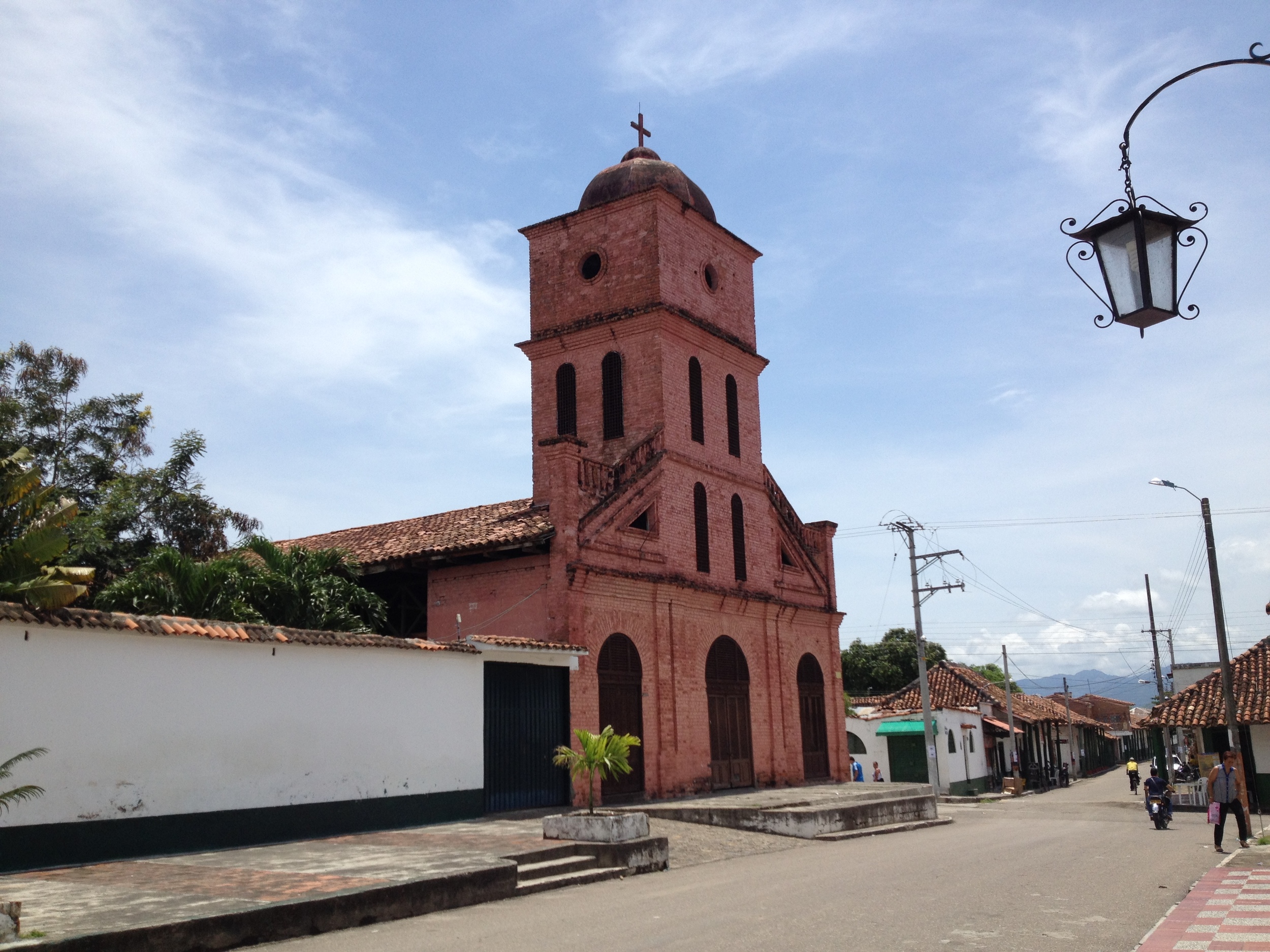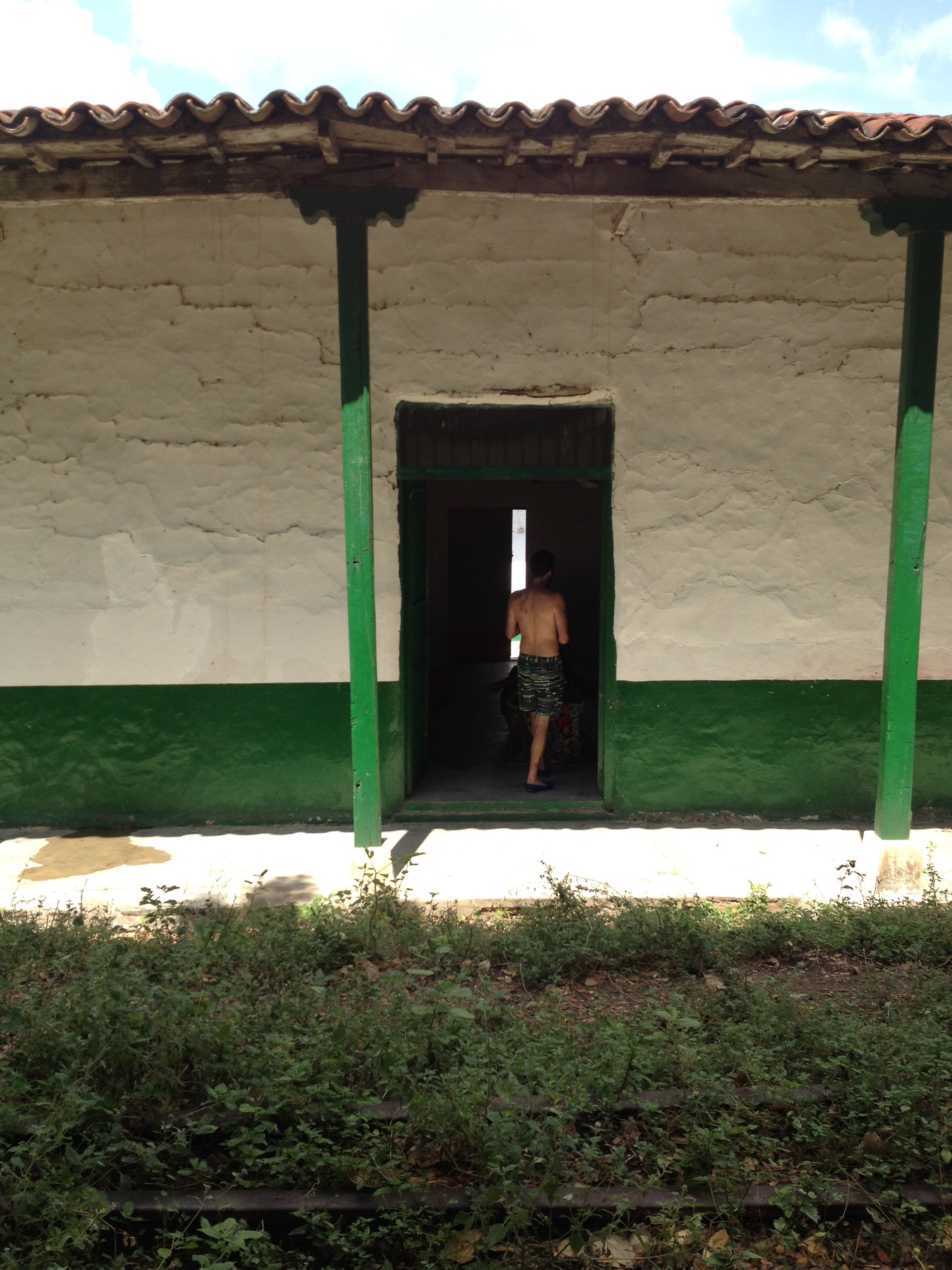 Casa Panda in the eighties and nineties was the brothel, the whore house, the house of the sin of Ambalema. A colonialist and a slave trader established Ambalema in 1627. The indigenous people: The Ambalemas, lived in the valley between the mountain chain of Los Andes in front of the 'Yuma' river (that translates from the indigenous language: water of the friend country and the mountains). The Ambalemas had the same luck as they neighbours; slaved and forced to work in the silver mines. Then their sons and the descendants of their sons worked with the slaves broad from Africa in the tobacco plantations that was the primary product of the region until the first half of the twentieth century.
Casa Panda it is located in front of the Magdalena River (or Yuma river)–the artery where a big part of Colombian history has flow. The Magdalena starts in the Papas paramo and ends in Bocas de Ceniza near the cities of Barranquilla and Puerto Colombia, at about 1300 km from Casa Panda front door. The historical centre of Ambalema was declared by the Ministry of Culture of Colombia as site of Cultural Interest of National Character because its unique architecture: a mix of vernacular and colonial architecture. The constructions of Ambalema s characterized by a sinuosity with few vertical or horizontal straight lines.
Casa Panda rises in the interstice between an artist residency and a family project for the building of a site for the productive leisure. Began as a plan to refurbished the Casa Panda House structure and quickly the axis of the project shift to the developments of cultural projects that includes the Ambalema community. Kandor 13 entered as a partner to structure the residency programme of Casa Panda as a site of dialogue between the local projects and an international and local network of artist, curators, collaborators and institutions.
The core of Casa Panda artist residency programme is centred in the verb reside. Reside /rɪˈzʌɪd/ verb: To live permanently or for a considerable time (in a place or an idea); Be situated; (Of power or a right) belong to a person or body; (of things, qualities, etc) to be inherently present (in); be vested (in) [Oxford dictionary]. Reside is an action performed in every day; that implies an indivisible relation between the subjects, spaces and social dynamics. In the case of Casa Panda: Ambalema, the Magdalena River, the community, the Casa Panda residents, the tourist, the house as a physical structure, the Kandor 13 network and the collaborator to come .
Casa Panda residency propose, explore and test the verb 'reside' as the compass of its programme. The verb reside is deploy in three different ways of doing: 1. Iterate, work in pre-existing projects of the residents and/or collaborate in the projects of our institutional partners. 2. Antonyms, work in a way that implies the confrontation and inquiries in unedited forms of production and 3. Project, develop actions that require the participation of multiple agents and have an extended scale of time. Casa Panda is in its initial phase. Kandor 13 will invite three residents to work on a particular line: Iterate, use antonyms and project. This first residency will structure the foundations of Casa Panda programme as an open call residency.
 
About the house
The house has five rooms, each with independent bathrooms. When the doors of the rooms are open, at a distance of no more of 5 meters, are the old train tracks (the last time the train passed was in 195X) and at ten meters from the rooms door the Magdalena River. At the central yard of the house, there is a tree that gives fresh oranges for the breakfast. The kitchen has no exceptional characteristics, but it has all the necessary. The house has to studios for writing and reading. The main room, which once was the centre of the brothel, can work as a studio or exhibition space. At 5:30 pm, the mosquito time, is better to be in a close space to avoid the mosquito bites and enjoy the sound of the parrots that nest in the trees of the house.
Ambalema is at 110 km from Bogota, the capital of Colombia. Casa Panda is at 241 m.a.s.l. with a hot tropical weather. The trip from Bogota to Ambalema is by car three hours and a half and by bus four hours. Ibague, the capital of the Tolima Department, is at forty-five minutes by car. Ibague counts with a national airport and with the infrastructure of middle sized city. Currently, the house does not have internet access, however, the mobile signal is good, and the town is full of internet cafes.
÷÷÷÷÷÷÷÷÷÷÷÷÷÷÷÷÷÷÷÷÷
Casa Panda en los años ochenta y noventa era el prostíbulo, putiadero, la casa del pecado y burdel del pueblo de Ambalema que fue fundado por un colonialista y esclavista en 1627. Los Ambalemas, los pobladores indígenas que vivían entre las dos cordilleranas frente al río "Yuma" agua del país amigo y de las montañas, tuvieron el mismo destino de sus vecinos; fueron esclavizados y obligados a trabajar en la minas de plata, luego sus hijos y los hijos de sus hijos trabajaron junto a los esclavos traídos del África en las plantaciones de tabaco que fue el producto principal de la zona hasta la primera mitad del siglo XX. Casa Panda está frente al río Magdalena, la arteria por la cual ha corrido la historia de Colombia. El Magdalena nace en el Páramo de las Papas y desemboca en Bocas de Ceniza entre la ciudad de Barranquilla y Puerto Colombia a unos 1300 Km de la puerta de Casa Panda. El centro histórico de Ambalema es bien de Interés Cultural de Carácter Nacional por su arquitectura que es una mezcla de construcción vernácula y colonial que se caracteriza por no tener líneas rectas, ni en la vertical ni en la horizontal.
Casa Panda se parte del en el intersticio entre una residencia artística y un proyecto familiar de construir un lugar para el ocio productivo. Comenzó como un plan para restaurar la casa y rápidamente el eje se desplazó al desarrollo de proyectos culturales que incluyan a los ambalemunos. Kandor 13 entra como socio de este proyecto para estructurar el programa de residencia artística Casa Panda como un lugar de dialogo entre los flujos de Ambalema y una red local e internacional de artistas, curadores, colaboradores e instituciones.
El eje del programa de la residencia artística Casa Panda está centrado en el verbo residir. Residir (verbo) 1. Estar establecido en un lugar 2. Dicho de una persona: Asistir personalmente en determinado lugar por razón de su empleo, dignidad o beneficio, ejerciendolo 3. Dicho de algo inmaterial, como un derecho, una facultad, etc.: Estar en una persona. 4. Dicho del quid de aquello de que se trata: Estar o radicar en un punto o en una cosa.[Diccionario de la RAE] Residir es una acción que se realiza en el día a día, implica una relación indivisible entre los sujetos, espacios y dinámicas sociales. En el caso específico de Casa Panda entre Ambalemas, El Río Magdalena, la comunidad local, los residentes de Casa Panda, los turistas, la casa como estructura física, la red de Kandor 13 y los colaboradores por venir.
La residencia Casa Panda propone, explora y prueba el verbo residir como el compás de su programa. El verbo residir es desdoblado en tres formas de hacer: 1. Iterar: trabajar en proyectos preexistentes de los residentes y/o en los proyectos de nuestros aliados institucionales. 2: Antónimos, desarrollo de líneas de investigación que están centradas en la crítica y exploren formas inéditas de trabajo 3: Proyecto, desarrollar acciones que involucran una multiplicidad de agentes y tienen una escala de tiempo mayor. Casa Panda está en su fase inicial y para esto Kandor 13 invitará a tres residentes y cada uno trabajará en una línea específica del proyecto: Iterar, antonimos y proyecto. Este proceso inicial de residencia servirá como el piloto para estructurar el programa de Casa Panda como una residencia por convocatoria.
Acerca de la casa
La casa cuenta con 5 cuartos, cada uno con baño independiente. Al abrir las puertas de los cuartos lo primero que se ve a una distancia de 5 metros es la antigua via del tren, que pasó por última vez en 195X, y a 10 metros esta el Rio Magdalena. En el patio central hay un árbol que intentamos siempre tenga naranjas para el desayuno. La cocina no tiene nada especial y tiene todo lo necesario. En la casa hay dos estudios para leer y escribir. El gran salón, que alguna vez fue el espacio principal de la casa del pecado, puede ser adaptado como taller o lugar de exposición. A las 5:30, la hora de los mosquitos es mejor estar en un lugar cerrado y disfrutar el sonido de los loros que anidan en los árboles de la casa.
Casa Panda esta a 241 m s. n. m. y Bogotá, la capital de Colombia está a 2640. Los 2399 de diferencia se recorren en 110 Kilometros. Es decir 3:30 horas en carro y 4:00 en bus. Ibagué, la capital de Departamento del Tolima está a 45 min en bus. Actualmente la casa no cuenta con Internet, sin embargo la señal del celular es buena y el pueblo está lleno de cafés internet